Description
LF-2 series
Almost ninety percent of biosafety cabinets worldwide are Class II biosafety cabinets. The SCO Tech Class II is a specified European standard product. The most popular Class II laboratory equipment offers four protection functions, the personal protection, the protection of the environment, the cross-contamination protection and product or sample protection.
Introducing the "Biological Safety Cabinet Class II B2" by SCO Tech – your ultimate defense for a safe and secure laboratory environment. This state-of-the-art safety cabinet offers Class II B2 protection, ensuring maximum operator safety and contamination prevention. With its advanced features and impeccable engineering, it provides a controlled and sterile workspace for handling hazardous materials. The "Biological Safety Cabinet Class II B2" is designed for ease of use and efficiency, making it an indispensable tool for researchers and scientists.

The SCO Tech units are used as "stand alone" devices, providing containment of almost all biological hazards. They are created to be used also with external exhaust systems for use with volatile toxic chemicals.
Trust in SCO Tech's dedication to excellence and safety. Invest in the "Biological Safety Cabinet Class II B2" to elevate your laboratory's safety standards to the next level.
.
Features:
■ Motorized Front Window.
■ Time Reserve Function.
■ HEPA Filter life and UV Life indicator.
■ Automatic air speed adjustable with filter block.
■ Work area surrounded by negative pressure, it can ensure maximum safety in work area.
■ Audio and visual alarm (Filter replacement, Window over height, abnormal Air flow velocity etc).
■ Most accessories are standard. No need to pay more, save your money.
■ Remote Control. All functions can be realized with it, making the operation much easier and more convenient.
■ Foot Switch. Adjust front window height by foot during experiment, to avoid airflow turbulence caused by arm movement.
■ Interlock Function: UV lamp and front window; UV lamp and blower, fluorescent lamp; Blower and front window.
.
Order Information:
.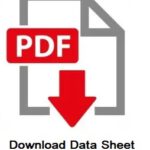 +++++++++++++++++++++++++++++++++++++++++++++++++++++++++++++++++++++++++++++++++++++++++++++++++++++++++++
SAFEMATE TOTAL –
CLASS II TYPE B2 MICROBIOLOGICAL SAFETY CABINET
TOTAL EXHAUST, TOTAL PROTECTION
Introducing the SCO Tech S@femate TOTAL Cabinets, meticulously designed to meet the airflow specifications of NSF49 Class II Type B2 cabinets, also known as "total exhaust" airflow systems. These cabinets utilize a unique 100% fresh air intake from the laboratory, sourced from both the front aperture and a main inlet. The air from the main inlet undergoes thorough purification via the main HEPA H14 filter, creating an ISO5 working environment. It then combines with the air from the front aperture at the cabinet's bottom. The entire air circulation occurs behind the backwall, ensuring comprehensive filtration through the exhaust HEPA H14 filter before being safely reinjected into the surrounding environment. These units are specifically engineered for hard ducting, allowing secure handling of small chemical amounts without the risk of increased concentration due to air recirculation.

For all the processes involving the use of some chemicals while requiring the same level of cross protection provided by a Class II cabinets.
Performance features:
.
■  V-shaped anti obstruction front grill
■  Electrically operated front glass
■  Tight seal closure system
■  Full stainless-steel working area
■  Sizes: 1.2
Order Information:
Article No.
Model   / Description

.

LDK4E0N

SafeMate TOTAL 1.2 w/o work surface, includes UV installed on back wall

Standard Utilities Included:

– 2 Schuko/EuroPlug socket




– Voltage free contact




– DOP test port




– UV lamp backwall mounted




– Connector for external ducting (diameter 300mm)

.
Stands

AS1L410

Variable height Stand for all SAFEMATE AND TOPSAFE SERIES 1.2 models

AZ1L010

Castor kit for support stands

 

 .

Working Surfaces

AZ9K040

Solid work surface, 3 sectors for SafeMate TOTAL 1.2

AZ9K140

Solid work surface, single piece for SafeMate TOTAL 1.2

AZ9K041

Perforated work surface, 3 sectors for SafeMate TOTAL 1.2

AZ9K042

Liquid retaining work surface for SafeMate TOTAL 1.2

.

Other Accessories on Rquest