Description
LF – Cyto
Introducing our cutting-edge Cytotoxic Safety Cabinet at SCO Tech – the epitome of safety for handling cytotoxic substances. Engineered with precision, this safety cabinet offers a controlled environment to protect operators and samples during sensitive procedures. With advanced filtration systems, it ensures containment of hazardous aerosols and particles, ensuring the safety of your team and surroundings. Trust in the excellence of our Cytotoxic Safety Cabinet to enhance your lab's safety standards and maintain a secure workspace. Learn more about this state-of-the-art solution on our website!
Features:
.
Remote Control 
All functions can be realized with it,making the operation much easeir and more convenient.
LCD Display
Large digital display is easy to monitor all the safety Parameters at a glance
and ergonomically sizedcontrol panel improves users interface.
UV Lamp
Emission of 253.7 nanometers for most efficient decontamination.
Water and Gas Taps
High quality stainless steel.
Front Window 
Motorized ,Two-layer laminated toughened glass>5mm,anti UV.
Bag In and Bag Out Fliter 
The PVC bag can ensure the safety of the  personnel and the environment,
and make the replacement process convenient and quick.
Order information:
| | | |
| --- | --- | --- |
| Article No. | Model | Description |
| | | |
| | | |
| | | |
| 0.380.6091 | LF-Cyto 91 | Cytotoxic Safety Cabinet, 91 cm width |
| 0.380.6122 | LF-Cyto 122 | Cytotoxic Safety Cabinet, 122 cm width |
| | | |
| | | |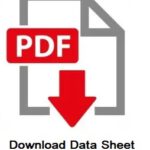 +++++++++++++++++++++++++++++++++++++++++++++++++++++++++++++++++++++++++++++++++++++++++++++++++++++++
+++++++++++++++++++++++++++++++++++++++++++++++++++
SAFEMATE CYTO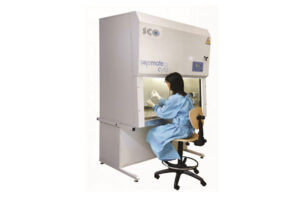 Features:
CLASS II MICROBIOLOGICAL SAFETY CABINET
FOR CYTOTOXICS MANIPULATION
BioAir cytotoxic drugs preparation Cabinet Safemate Cyto has been designed and built according to DIN12980
and EN12469:2000 standards and provides the laboratory technician with the maximum level of safety
against inhalation of aerosols generated during the
reconstitution protocols.
.
■ Triple HEPA H14 filtration system
■ V-shaped anti obstruction front grill
■ Electrically operated front glass
■ Tight seal closure system
■ Full stainless-steel working area
■ Sizes: 1.2, 1.8
Order information:
Article No.
Model   /   Description
LY74000

S@femate Cyto 1.2 floor standing (50/60Hz)

LY74100

S@femate Cyto 1.2 floor standing with provision for backwall monitor (50/60Hz) – Monitor size up to 560x380mm

LY40000

S@femate Cyto 1.8 floor standing

Other accessories on request:

■ Ducted Exhaust Accessories

■ Ducted Activated charcoal filter exhaust kits

■ Non Ducted Activated charcoal filter exhaust kits

■ Other options: certification ….