Description
LF – III Biological Safety Cabinet Class III
Discover our top-of-the-line Biosafety Cabinets Class III at SCO Tech – the ultimate solution for maximum protection in your research. With their airtight construction, these safety cabinets offer the highest level of security when handling hazardous biological substances. Designed to meet the strictest standards, they ensure complete separation between the user and the samples, preventing cross-contamination. Rely on the reliability and performance of our Biosafety Cabinets Class III for your most demanding laboratory requirements. Safeguard your research outcomes and protect your team with our state-of-the-art safety cabinets – Learn more on our website!
Advantages:

■ With memory function in case of power-failure.
■ UV lamp ensures work area sterilization effectively.
■ An angled cabinet front ensure an ergonomic working posture.
■ Exhaust air is double-filtered through high-quality HEPA filters with typical efficiency of 99.999% for 0.3μmparticles.
Order information: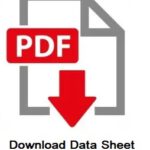 +++++++++++++++++++++++++++++++++++++++++++++++++++++++++++++++++++++++++++++++++++++++++++++++++++++++++
SAFE3 CLASS III MICROBIOLOGICAL SAFETY CABINET
.
Class III Microbiological Safety Cabinets provide the highest level of containment, allowing to manipulate up to risk group 4 pathogen in a safe way. The Safe3 series cabinets have been built according to the most stringent parameters defined by the EN12469:2000 and include an exclusive four filter system to provide even more protection to operators and environment!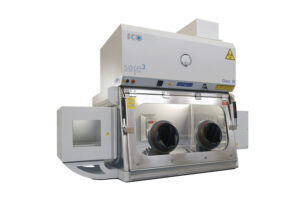 .
Features:
.
■ Transfer hatch with interlocked doors
■ 2 filters air inlet (one G4 + one H14 HEPA)
■ 2 filters air outlet (two H14 HEPA)
■ Magnehelic gauge to monitor operating pressure at a glance
■ Volt-free connector for controlling remote exhaust fan
■ Two gloves (size selectable)
■ Size: 1.2
.
Order information:
Article No.
Model

.

.

LT20000

Safe3, Class III 1.2 Microbiological safety Cabinet with left side pass throught,

includes UV on top of the working chamber.

ATTENTION: select a gloves set when ordering

 

 

.

Stands
AST2000

Stand for Safe3 1.2

Gloves
AZ40901

Neoprene gloves set for Safe3 – Size 8

AZ40902

Neoprene gloves set for Safe3 – Size 9

AZ40903

Neoprene gloves set for Safe3 – Size 10

Ducted Exhaust Accessories

AZ10000

Motorised remote extraction kit for all models 230V- 50Hz

Other options

AC10000

2- drawers file cabinet for all models

Standard Utilities Included:


– 1 Schuko/EuroPlug socket




– Voltage free contact




– UV lamp on top of the working chamber




– Passive transition adapter




– Magnehelic gauge