Description
Shaft Furnaces
.
Top loading ( shaft ) low & high temperature electric laboratory furnaces are made of heavy duty metal parts and environmental friendly insolution materials.
Fit with a selection of preceise digital contollers and certified heating elements to ensure excellent temperature stability.
The furnaces are excellent for drying , hardening, preliminary heating, loosing, normalising and other thermal process uo to 900°C
Main application in scientific laboratories, educational institutions, medicine and industry.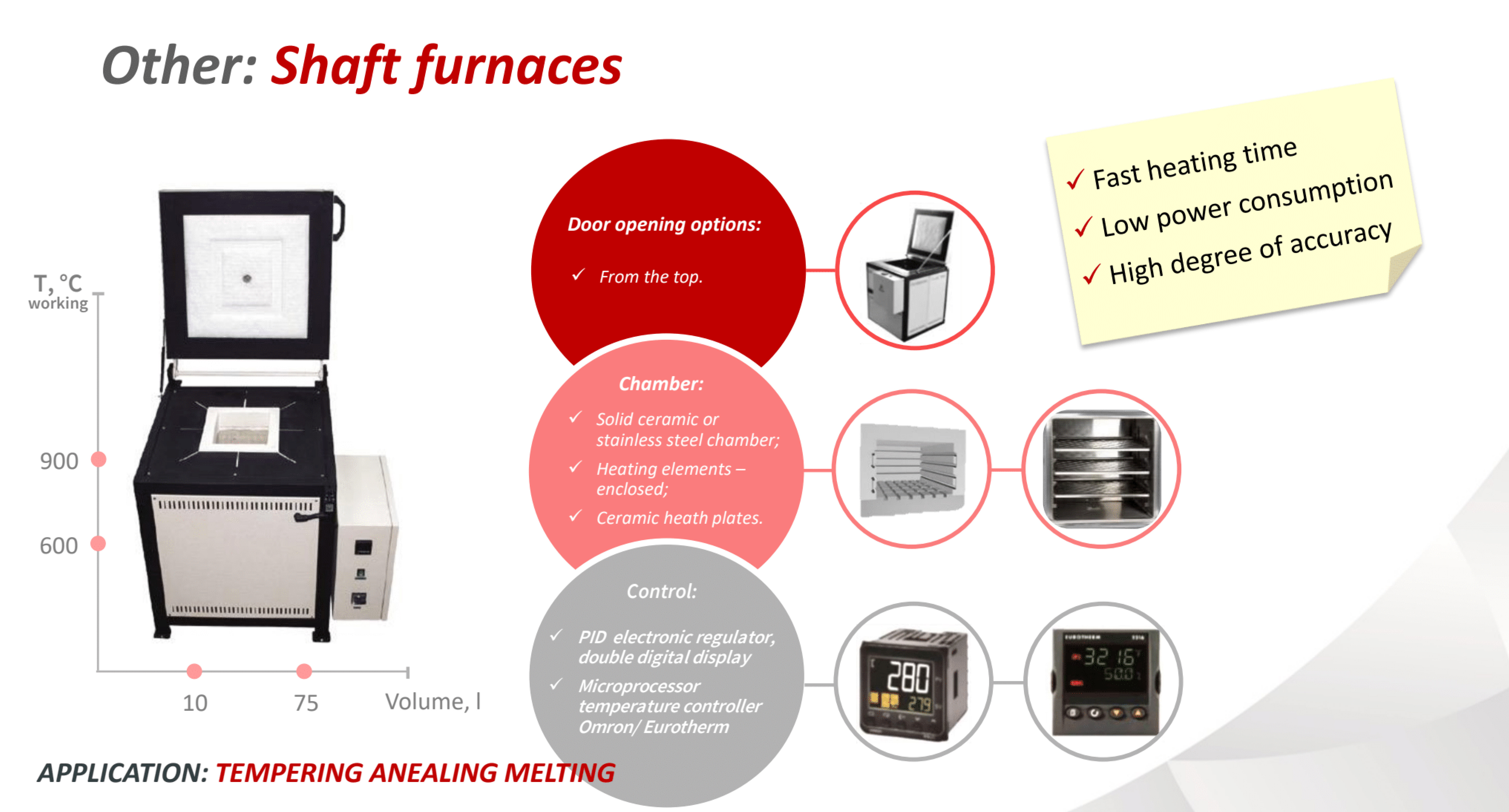 BASIC MODEL
.


■ Ceramic tube chamber
■ Outside casing – metal sheet, powder painted grey
■ Door safety interlock switch
■ Non-programmable controller Omron E5CC
■ Fast heating time due to low thermal mass construction
■ Good stability and uniformity
■ Low power consumption
Options:
.


■ Additional ceramic bottom plates
■ Buzzer
■ Calibration of temperature measurement system
■ Data communication/USB
■ Data recorder
■ Digital time
■ Over temperature protection
■ Table for supporting the furnace
Order Informations:
Article No.

Model

Descriptions

.

0.245.7010

LFS 10/900

Shaft furnace, 900°C, 10 L 

E5CC Controller
SS exterior (or painted)

230V / 4.5kW / 1ph

Accessories
On request

.